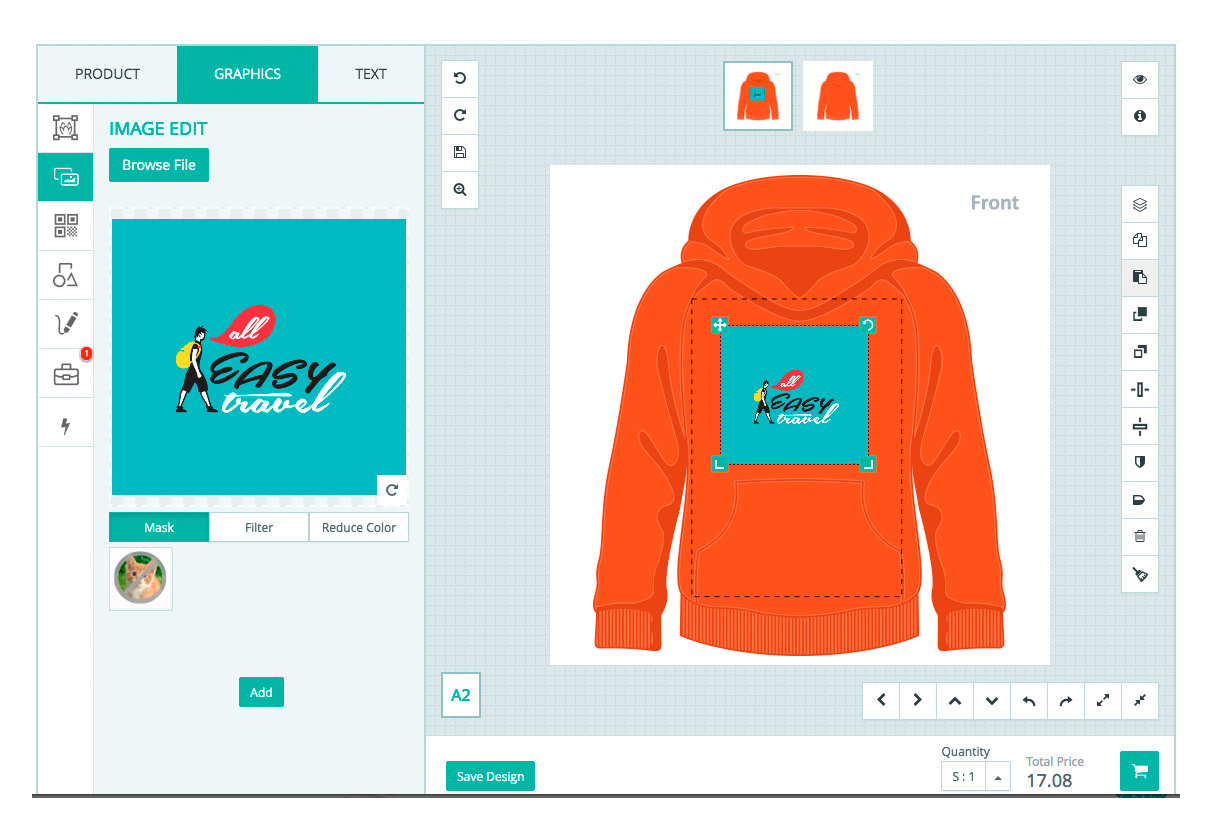 Formats accepted

.SVG

.JPG

.PNG
We've created this easy t-shirt designer tool with you in mind. For orders under 10 units, all designs are printed with digital printing techniques, such as Direct to Garment (DTG). Follow the guidelines below for a better design experience:
We recommend:
Formats accepted: .JPG, .PNG, .SVG
Resolution: Min. 150dpi at the desired print size;
Images in CMYK mode;
Print original designs, created by you;
If using vector graphics, please make sure all text is converted to outlines.
What to Avoid:
Images found on the internet;
Logos/photos with copyright infringements;
Low resolution files;
Images with bright colours only available on computer screens.